BAND HISTORY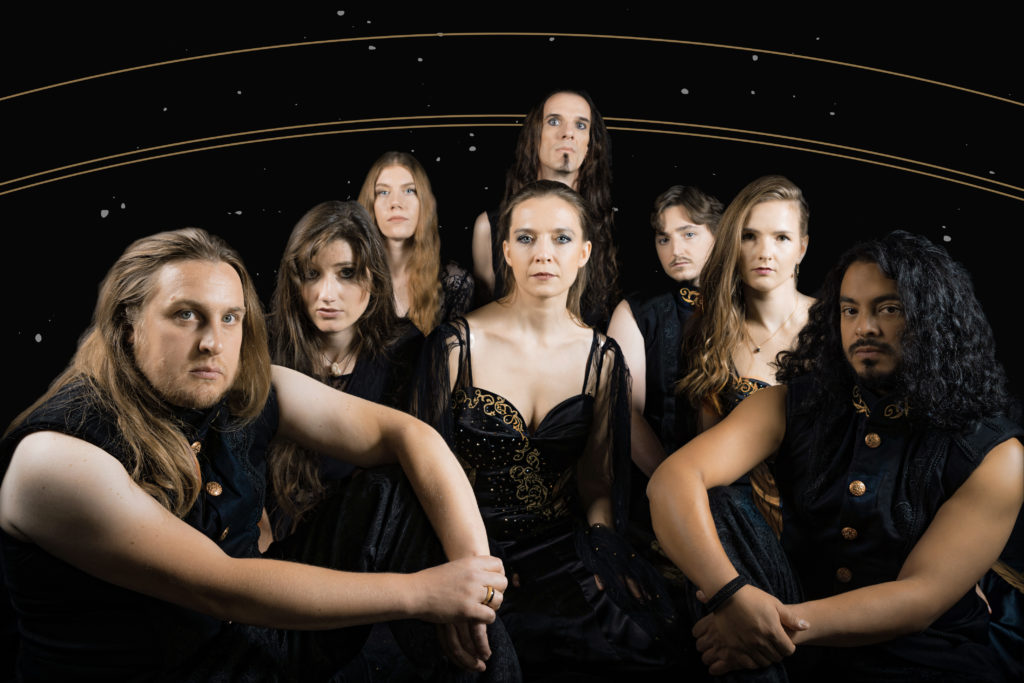 ---
Our path started in 2011, when I (Janika Groß) united musicians who believed in the vision of our music. Music has always been at the core of my identity, beginning with classical music in my childhood. In my teen years I became fascinated with the metal universe and I dreamt of something unique combining both styles. But dreams can only come true when you take action and have support! Luckily, I wasn't alone in this vision. Together with the creative energy of the other musicians, the notes in my head became reality and in December 2011 molllust entered the stage for the first time.
In springtime of 2012 we produced our debut-album "Schuld" with Andy Schmidt of Disillusion at KickTheFlame/Echolux-Studio Leipzig. It was then released on 22.09.2012.
Meanwhile, we wrote four cover versions of pieces from the famous composer Johann Sebastian Bach for Leipzig's 2012 BachSpiele competition. Our performance of this special set won us the first prize and inspired us to release the EP "Bach con fuoco" in march 2013 – the same year in which I became the Soprano of HAGGARD! In addition, we were voted M'Era Luna Newcomer 2013 and opened the festival on the main stage.
Our second album "In Deep Waters", an extended work with choral and orchestral passages, was released in September 2015. In addition, we made acoustic versions of the songs spotlighting our classical musicians and toured afterwards all over Europe together with ORPHANED LAND for 5 weeks to celebrate the release.
From the first album on, our lineup grew from five up to nine members.
My love for Theatre and Opera is clearly a big and visible part of our stage performance, which we have brought to audiences at various venues and festivals all over Europe, such as Femme Metal Event 2016, Wacken Winter Nights 2018, Wacken Open Air 2019 and several editions of the WGT Leipzig.
Curious? Meet us at one of our next shows.
Note: We are currently working on our next studio album! In the meantime we will continue with our passion, so check out our live dates. Perhaps we will also be playing in your area!
In case you want to know more, subscribe to our newsletter in the box below. You will receive free music downloads as well as a video presentation of our band's history, which includes music clips, photos and live video recordings, to give you a more vivid picture!